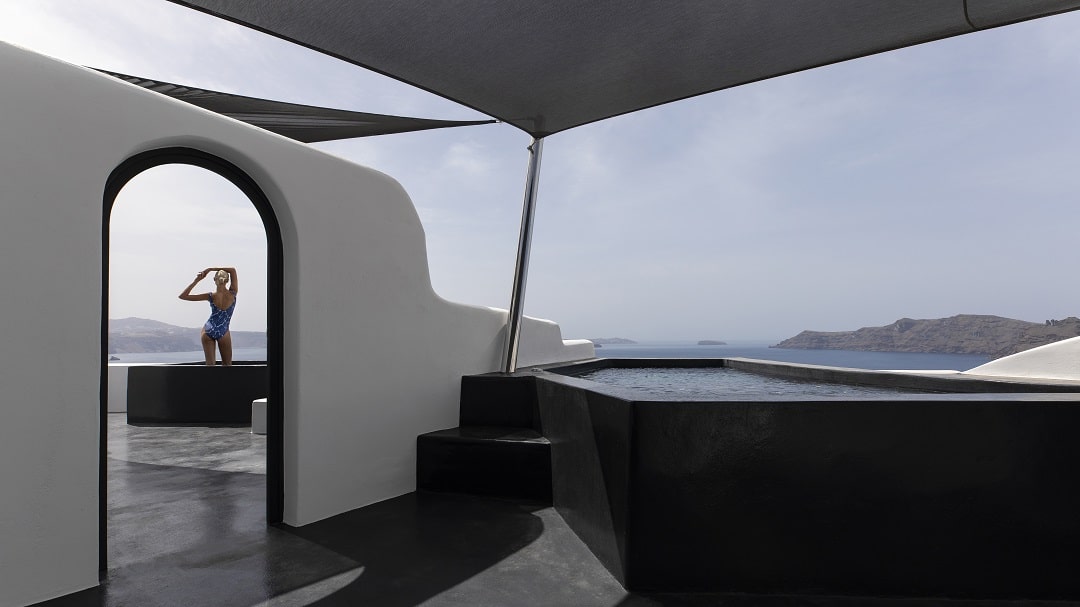 Abyss Santorini
Santorini
Boutique Hotels
Abyss Santorini is a design-boutique hotel located in Oia, offering six ultra luxurious suites. Offering  design and comfort at their best: port saint laurent and nero marquina marble floors, minimal open closets, and comfortable double beds make Abyss Santorini the right choice for an alluring, yet relaxing, stay. All suites offer amazing views to the volcano and the famous caldera while unique service level and design details are the  ideal combination for once-in-a-lifetime experience.
Afixis Hospitality Management Company
offers
Revenue,
Sales
and
Reservations
Management services.
"Abyss", Oia, Santorini.
"Abyss", Oia, Santorini.
Partner Services
Revenue Management
Reservations Management
Sales Management
"Abyss", Oia, Santorini.
Details
Location: Oia,Santorini
Property type: Boutique Hotel
Number of rooms: 6
USPs: Suites with outdoor plunge pool, built on the Caldera
Partner since: 2021